Mesh of a single blade of an imaginary axial turbine
Again x 2, just for fun.
The software is ANSYS ICEM. The mesh consists of pure hexahedral grids. To be honest, the quality of the mesh is not so good. I just use it to do my everyday practice.
01 ↓ The Geometry of the flow field.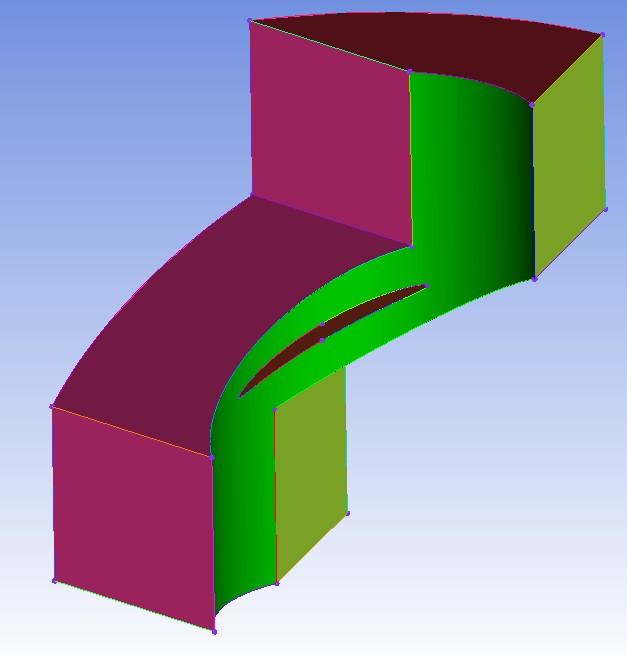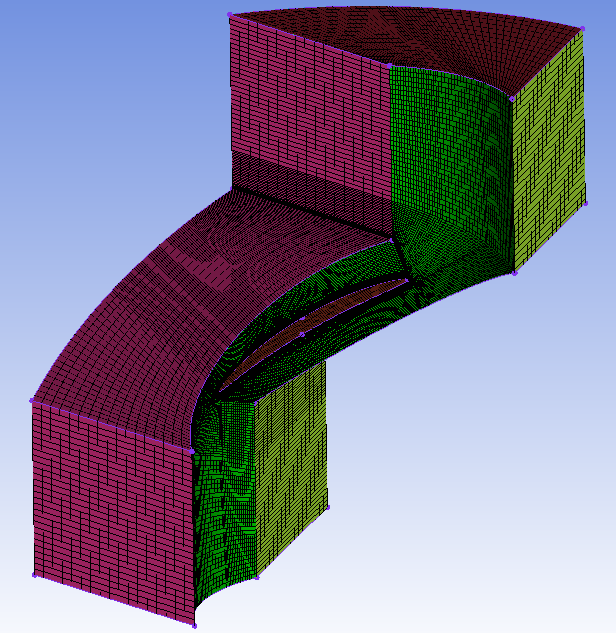 03 ↓ Mesh at leading edge. Again, the quality is not so good. Maybe I should practice BladeGen and TurboGrid next time.